Rooms & suites in the Hotel Der Grüner Baum Ehrwald in Tirol
Alpine lifestyle in the Zugspitz Arena …
What a sense of wellbeing! In the rooms and suites in the Hotel Der Grüne Baum in Ehrwald / Tirol, designer box-spring beds with 7-zone cold-foam mattresses as well as pillows and duvets with excellent Siberian down await you. The luxurious sleep sensation is wonderful for early risers, who like a relaxed start to their day, as well as late risers, who like to dream a little bit longer.
We have used only high-quality materials in the modernly furnished rooms & suites – from solid oak flooring to the rain shower in the new bathrooms and to the real cowhides in the suites. That is the alpine lifestyle in the Hotel Der Grüne Baum in Ehrwald.
There are also traditionally furnished rooms available if you would like to enjoy the classic Tirolean flair.
Choose your room or suite here now or pick a package for your holiday in the Zugspitz Arena ...

Summer holiday   Winter holiday
Double rooms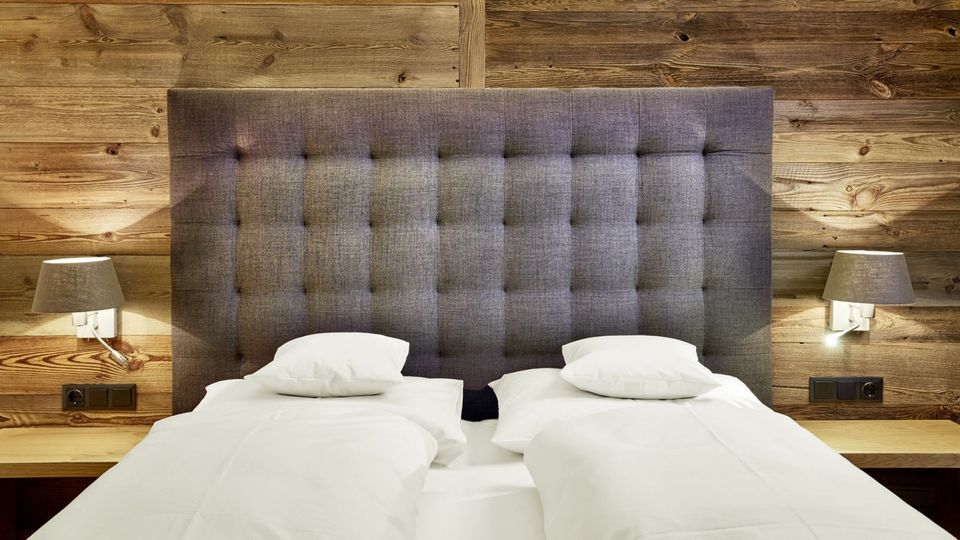 Double room Tirol
Room size: 20 m2
Double room Tirol
from  € 80.--   price per person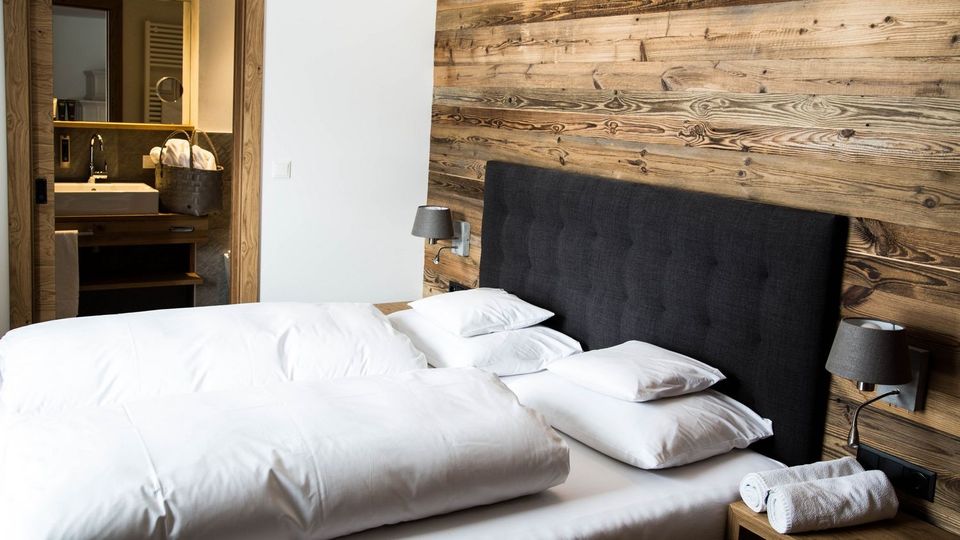 Double room Tirol Deluxe
Room size: 20 m2
Double room Tirol Deluxe
from  € 85.--   price per person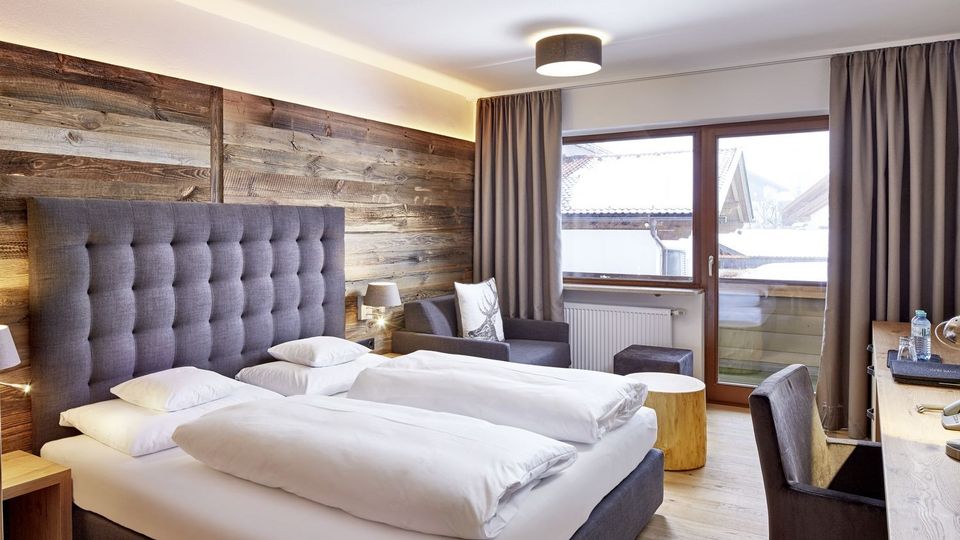 Double room Tirol Premium
Room size: 27 m2
Double room Tirol Premium
from  € 95.--   price per person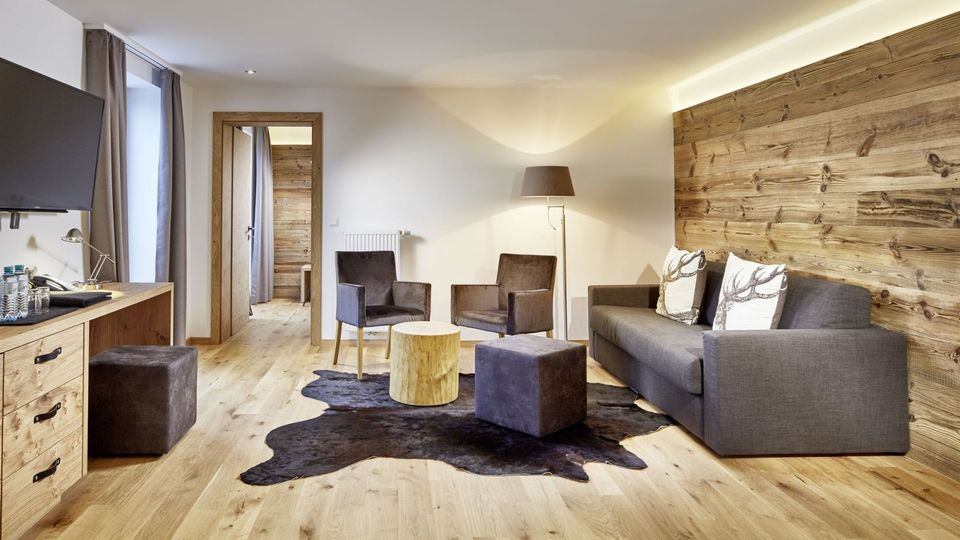 double room Tirol+
Room size: 30 m2
double room Tirol+
from  € 95.--   price per person
Suites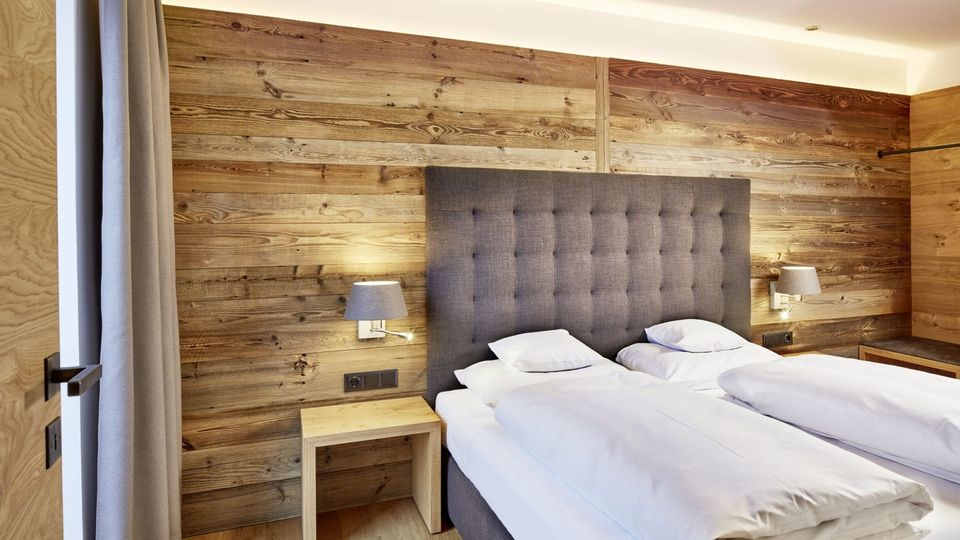 Suite Tirol
Room size: 40 m2
Suite Tirol
from  € 100.--   price per person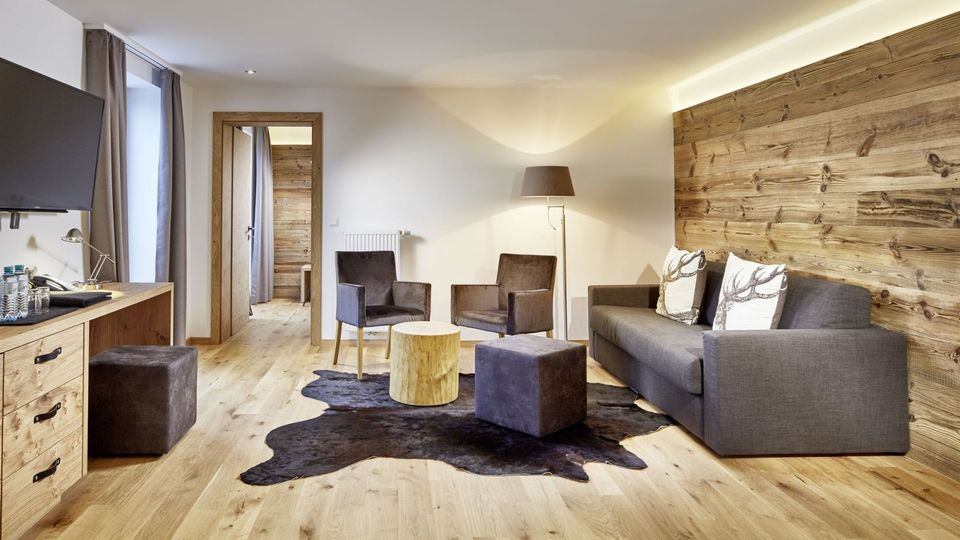 Single Room Tirol Deluxe
Room size: 45 m2
Single Room Tirol Deluxe
from  € 105.--   price per person
Single rooms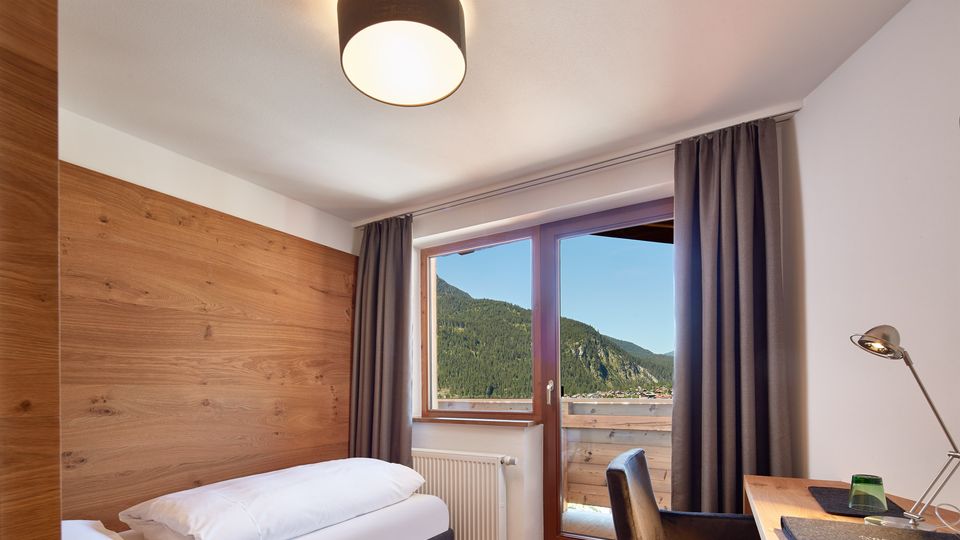 Single Room Tirol
Room size: 13 m2
Single Room Tirol
from  € 110.--   price per person