Rooms and prices in your hotel on the Zugspitze
Alpine lifestyle at Der Grüne Baum
This is the perfect way to feel good! You can expect designer box spring beds with 7-zone cold foam mattresses as well as pillows and duvets with excellent Siberian down in the rooms and suites at Der Grüne Baum, your hotel in Ehrwald in Tyrol. This luxurious sleeping sensation is just as appreciated by early risers who like to start the day relaxed as it is by late risers who prefer to dream longer.
Only high-quality materials are used in the contemporary rooms and suites – from the solid oak wood flooring to the rain shower in the new bathrooms and the authentic cowhide in the suites. Pure alpine lifestyle during your holiday in Ehrwald.
There is also a selection of traditionally furnished rooms for a classic Tyrolean flair.
Find the accommodation of your choice here with us in Ehrwald or a holiday package at Der Grüne Baum that is tailored to your holiday wishes.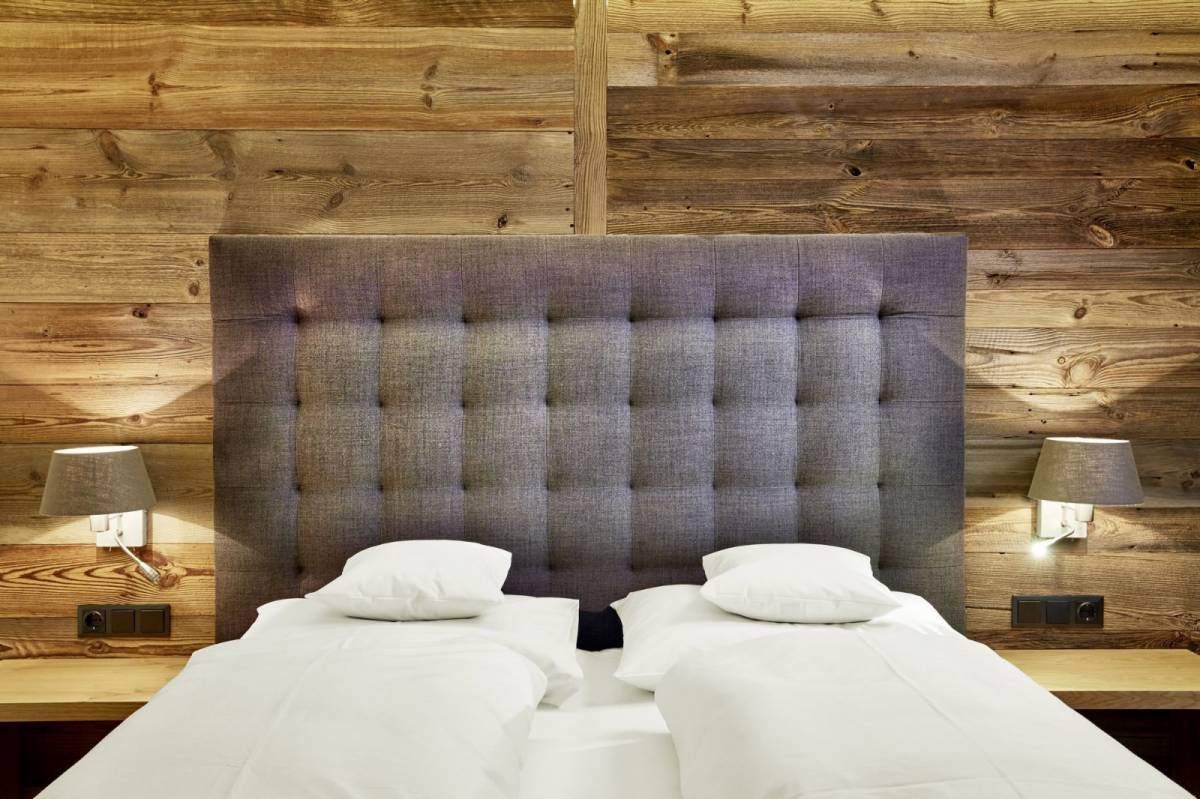 Tirol Double
Cosy Tirol flair double rooms with all comforts.
EQUIPMENT
Room size 20 m²
Designer box spring beds
Oak wood floor
Wardrobe, safe, flat screen TV, desk
WiFi
Modern bathroom with rain shower, WC, make-up mirror and hairdryer
Book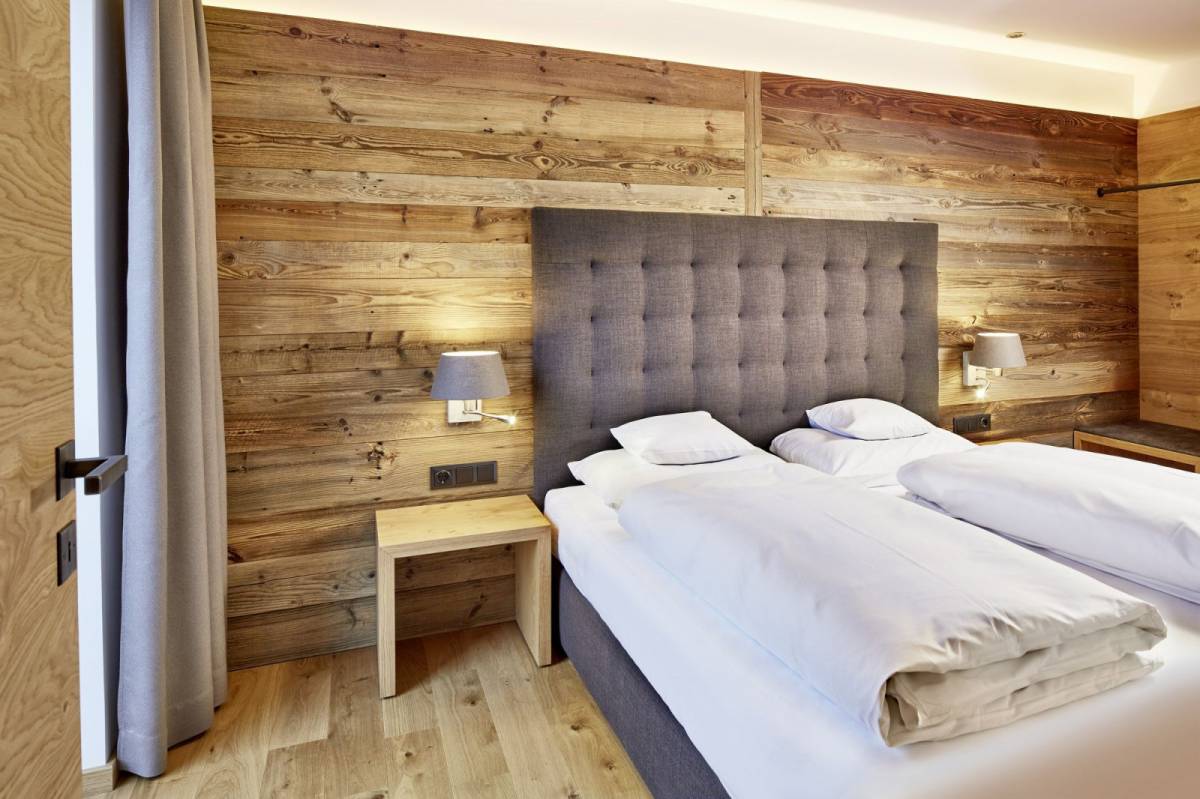 Tirol Double Room Deluxe
Cosy Tirol Flair double room with balcony
EQUIPMENT
Room size 20 m²
Designer box spring beds
Oak wood floor
Wardrobe, safe, flat screen TV, desk
WiFi
Modern bathroom with rain shower, WC, make-up mirror and hairdryer
Book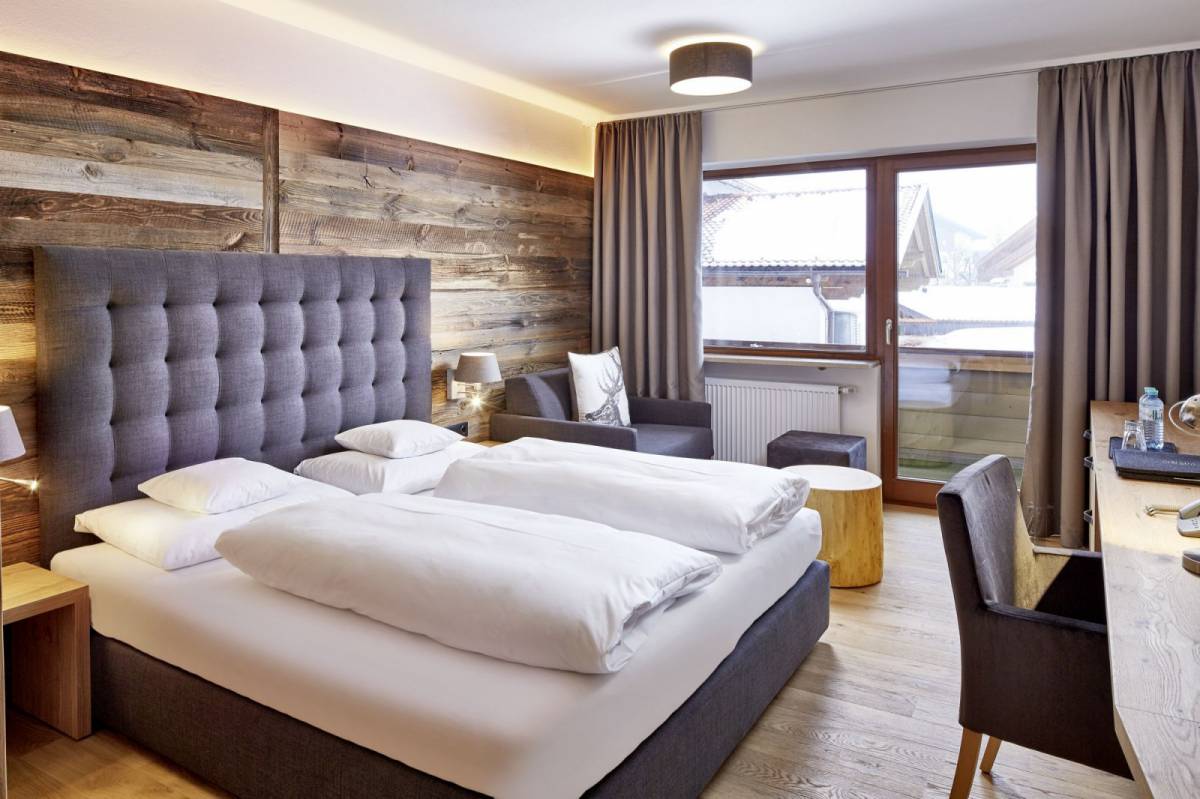 Tirol Double Room Premium
Elegant, spacious Tirol Flair double rooms with balcony
EQUIPMENT
Room size 27 m²
Designer box spring beds king size
Oak wood floor
Wardrobe, safe, flat screen TV, desk
Balcony with mountain view
WiFi
Modern bathroom with rain shower, WC, make-up mirror and hairdryer
Bathrobe for your stay
Upper floors accessible by stairs only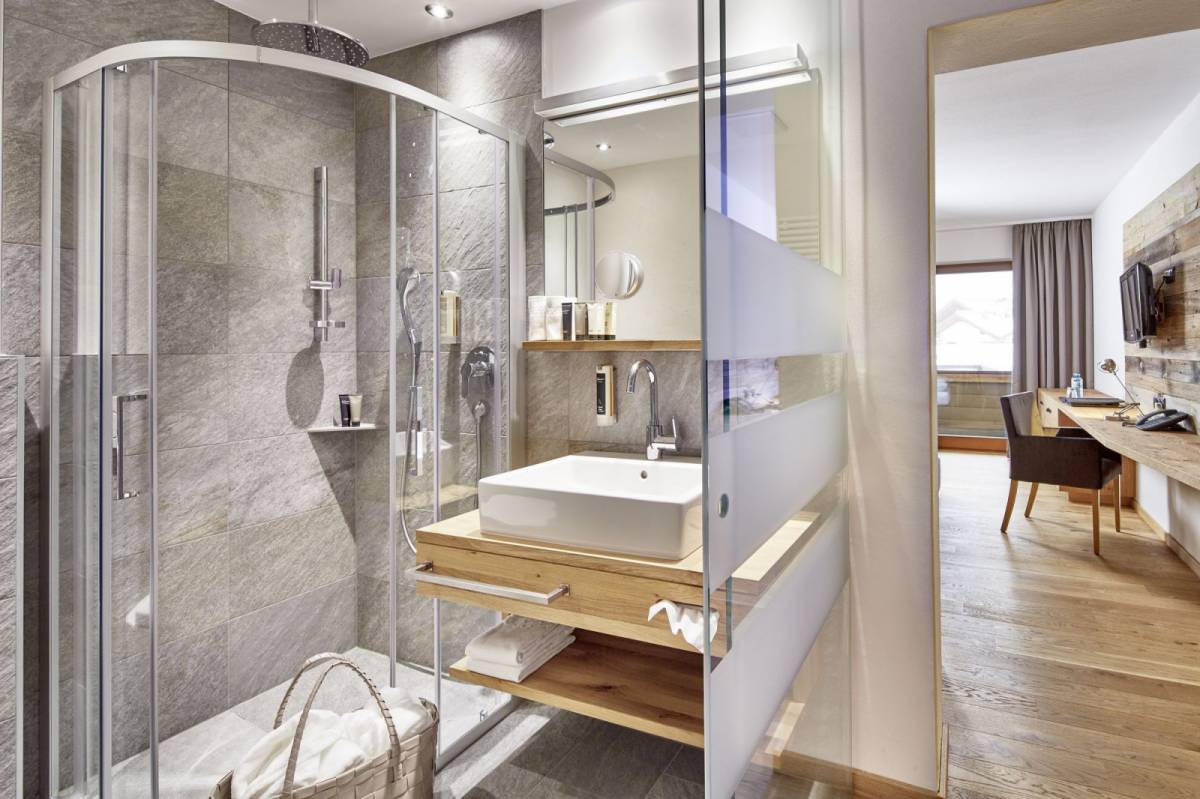 Tirol Studio
Elegant 1 room flat
EQUIPMENT
Room size 30 m²
Designer box spring beds king size
Sofa (can be extended)
Oak wood floor
Wardrobe, safe, flat screen TV, desk
Balcony with mountain view
WiFi
Modern bathroom with rain shower, WC, make-up mirror and hairdryer
Bathrobe for your stay
Upper floors accessible by stairs only
Book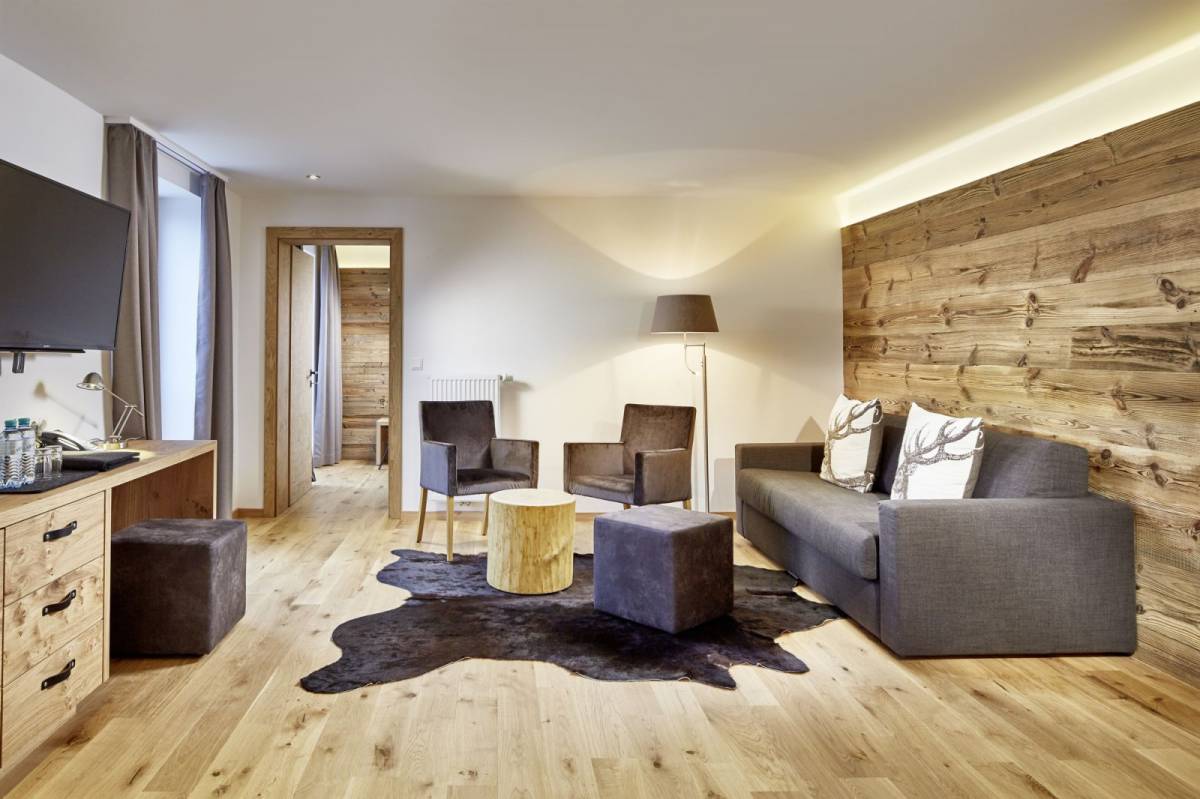 Suite Tirol
Elegant suite with 2 bedrooms and 1 living room
EQUIPMENT
Room size 45 m²
Designer box spring beds king size
Living room
Oak wood floor
Wardrobe, safe, flat screen TV, desk
Balcony with mountain view
WiFi
Modern bathroom with rain shower, WC, make-up mirror and hairdryer
Bathrobe for your stay
Upper floors accessible by stairs only
Book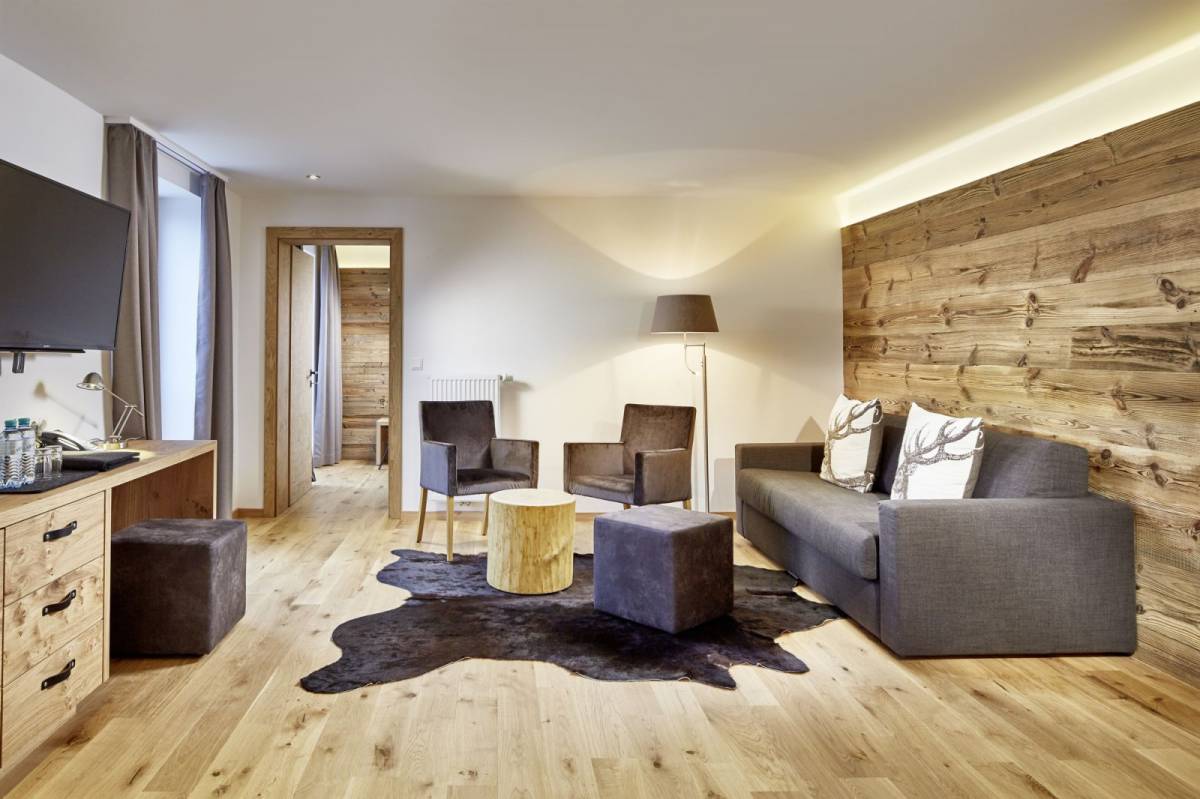 Suite Tirol Deluxe
Elegant suite with 2 bedrooms and 1 living room and balcony
EQUIPMENT
Room size 45 m²
Designer box spring beds king size
Living room, 2 bedrooms
Oak wood floor
Wardrobe, safe, flat screen TV, desk
Balcony with mountain view
WiFi
Modern bathroom with rain shower, WC, make-up mirror and hairdryer
Bathrobe for your stay
Upper floors accessible by stairs only
Book